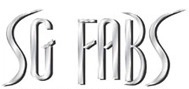 We at SG Fabs Kitchen Equipment Pvt Ltd are committed to design & manufacture qualitative, innovative and economically sound Food Processing Machinery and Kitchen Equipment range. As a key manufacturer & supplier we make use of the best grade materials and core technologies to bring the finest solutions. We cater the needs of Fast Food Outlets, Banquet Halls, Hotels, Hospitals, Restaurants, Industrial Canteens, and other eateries. Also, we make sure that our products like Chapati Making Machine etc match with the commercial and global standards. Our range is known for its modern design, energy saving, easy to use, low maintenance and reliable features.

We keep up with all quality aspects like finishes, dimensions, efficiency, construction and designs etc. Also, we ensure excellence of our range with high manufacturing standards and use of effective inputs & techniques. Customization, innovation and continuous enhancement in products' quality are some major factors at our organization.

Mission

To meet customers' expectations by offering excellent quality, economical and effective Food Processing Machinery and Commercial Kitchen Equipments.

Vision

To be a leading as well as trusted Kitchen Equipment manufacturing firm, with quality focused manufacturing work and customer-centric procedures.


Product Portfolio
With our vast domain expertise, we have become a trusted manufacturer, exporter and supplier of a wide range of Kitchen Equipment, Food Processing Machinery, etc. The products are developed for food processing industries like Hotels, Restaurants, etc. We are offering the below mentioned products:

Our broad range of products includes:


COMMERCIAL STEAM UNITS
NON IBR STEAM GENERATOR (ROUND TYPE)
MULTIPURPOSE SINGLE JACKETED VESSEL
IDLY COOKING PLANT.
NON IBR STEAM GENERATOR (SQUARE TYPE)
MULTIPURPOSE DOUBLE JACKETED VESSEL


KITCHEN MACHINARIES
Vegetable Cutting Machines
Dough Kneader
Commercial tilting wet grinder
Potato Peeler
Conventional Wet Grinders
Food Processing Machinery

DISPLAY UNITS
Hot Display Unit
Chat Counter
Bainmarie Service Counter / Food Warmer
Refrigerated Display Unit
Food Service Counter


LPG COOKING RANGES
DOSA PLATE
GRIDDLE PLATE
DOUBLE BURNER RANGE
PUFFER PLATE
SINGLE BURNER RANGE
CHINEESE RANGE BURNER
BULK COOKING UNIT
STOCK POT


EXHAUST SYSTEMS
Fresh Air Systems
Exhaust Systems


KITCHEN ACCESSORIES / UTILITIES
Storage Racks
Work Tables
Masala Trolley
Pot Rack
Work Table with Sink
Parotta Table
Potato / Onion Bin
Multipurpose Trolley
Chapati Making Machine

COMMERCIAL KITCHEN EQUIPMENTS
Seva Machine
Grill Chicken Machine
Tandoor
Pizza Ovens
Shawarma Machine
Meat Mincer
Deep Fat Fryer




Application Areas
Our product range finds applications in below mentioned areas:
Commercial Kitchens
Food Processing Units
Hostels & Canteens
Institutions & Hospitals
IT Parks
Industrial Canteens
Wedding Halls
Restaurants & Cafes
Manufacturing Facilities
We are supported by well-equipped manufacturing unit, which covers a wide area of 9000 square feet. It has an excellent installation capacity of 500 units. We have effectively installed various advanced machines and tools in the unit for having a smooth process of production. Some of the machines comprise:
Lathe machines
Plate rolling machine
Polishing machines
Pipe bending machine
Power press
Tig / mig
Press brake machine
Also, the performance and functionality of the machines are duly maintained by regular maintenance or service work.
Our Infrastructure
We have well established a sound infrastructure for manufacturing Food Processing Machinery, and range of Kitchen Equipments in an effective way. Our planned and managed production unit is installed with advanced tools & machines, ensuring fast & efficient production process. The unit is capable of manufacturing products in bulk under one roof. Also, our unit shows innovative technologies, qualitative working and high grade materials.
Quality Assurance
Quality has been a major role in attaining maximum customer satisfaction. Our entire manufacturing activities are thoroughly conducted under supervision of experienced & qualified Quality Controllers. The finished Kitchen Equipment and Food Processing Machinery are inspected for any defects / flaws. Also, our team makes sure that only the quality certified raw materials are used for the production.
Product Testing Parameters :
Longer service life
Seamless finish
Reliable performance
Resistance against corrosion
Perfect design
Our Team

We have hired skilled, dynamic and industrious professionals, who help us execute the business activities in an efficient way. We have effectively delegated duties and authorities to each personnel according to his/her field of excellence. The professionals are guided by our experienced experts and being motivated to perform the best for customer satisfaction.
Team Encompasses:
Administrative Staffs
Engineers & Designers
Packaging Experts
Sales & Marketing Personnel
Technicians & Warehouseman
Our Strengths

We have gained a leading position in this competitive market due to the following major factors:
Customized Range Of Products
Ethical Business Practices
Industry Leading Prices
Large & Satisfied Clientèle
Skilled & Dedicated Staffs
Sound Manufacturing Facilities
Stringent Quality Check
Timely Delivery Schedule
Wide Distribution Network